We have a lot of talent in USD 430. Congratulations to all of the participants of the Talent Show!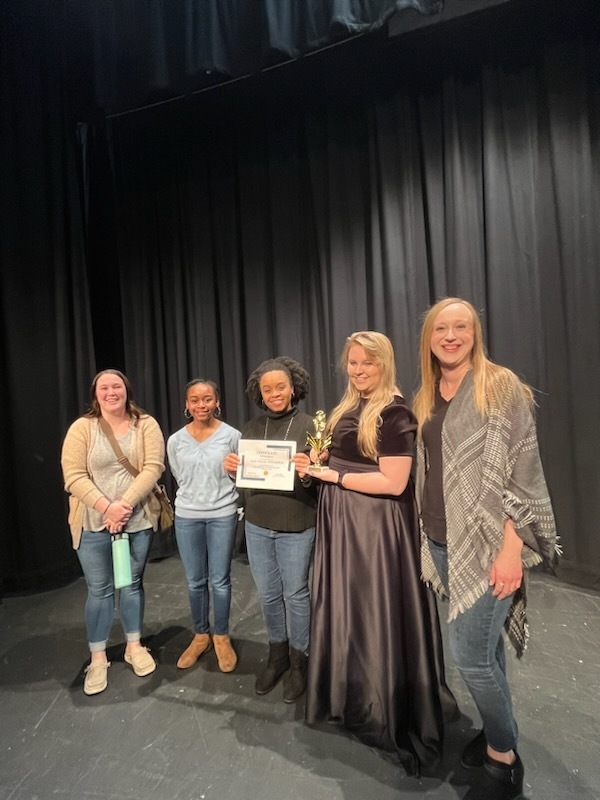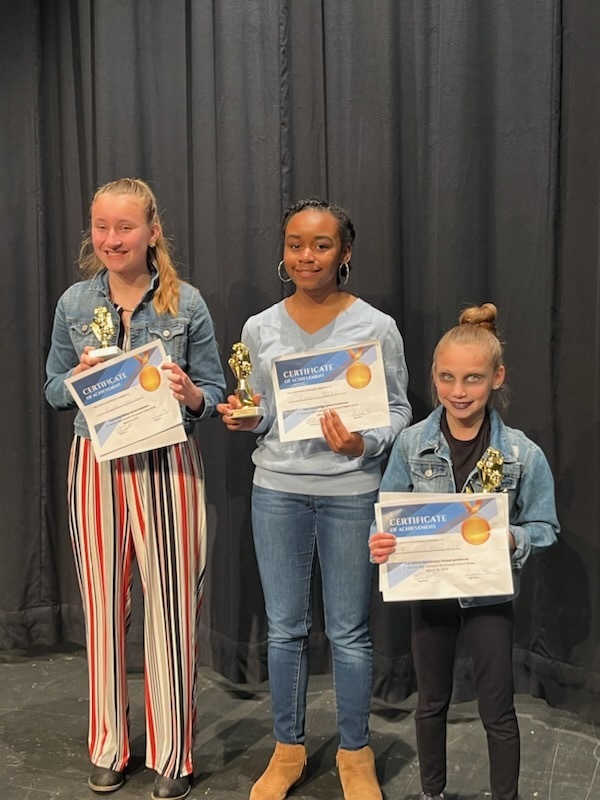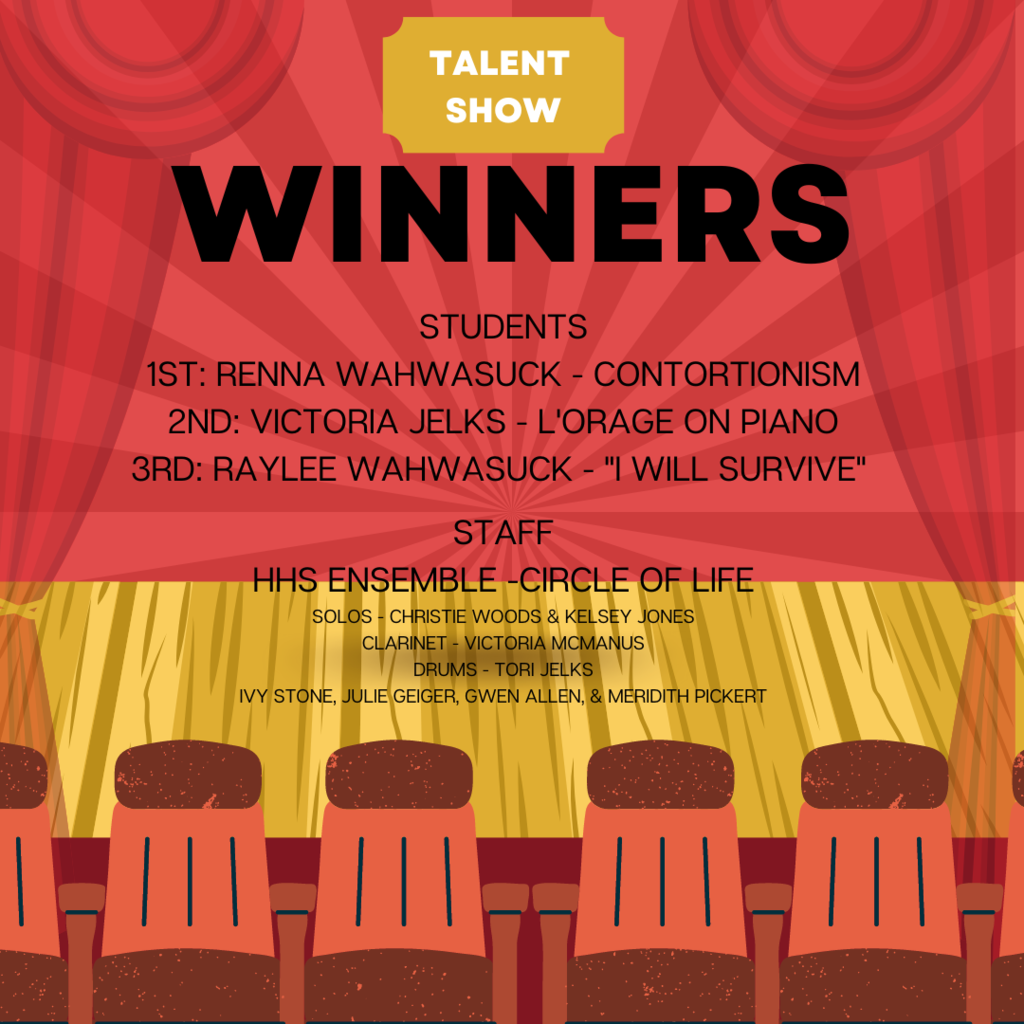 Welcome back! We hope everyone had a restful Spring Break! Check out what is happening this week in USD 430!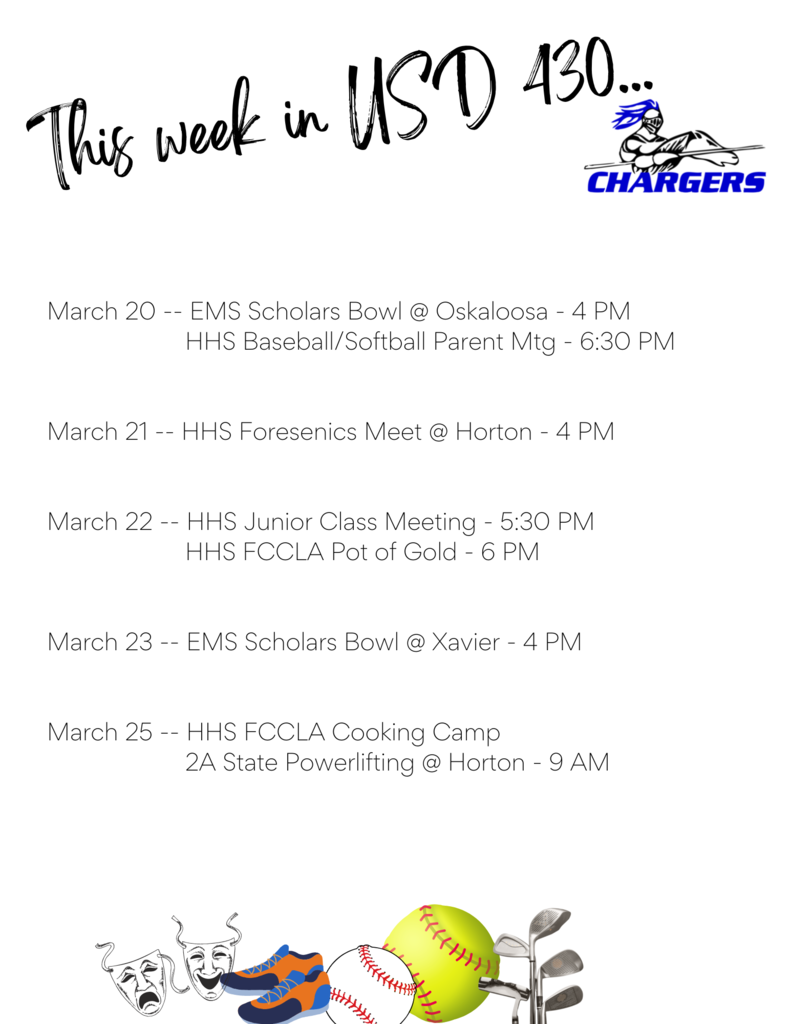 Upcoming Scholarship Workshop!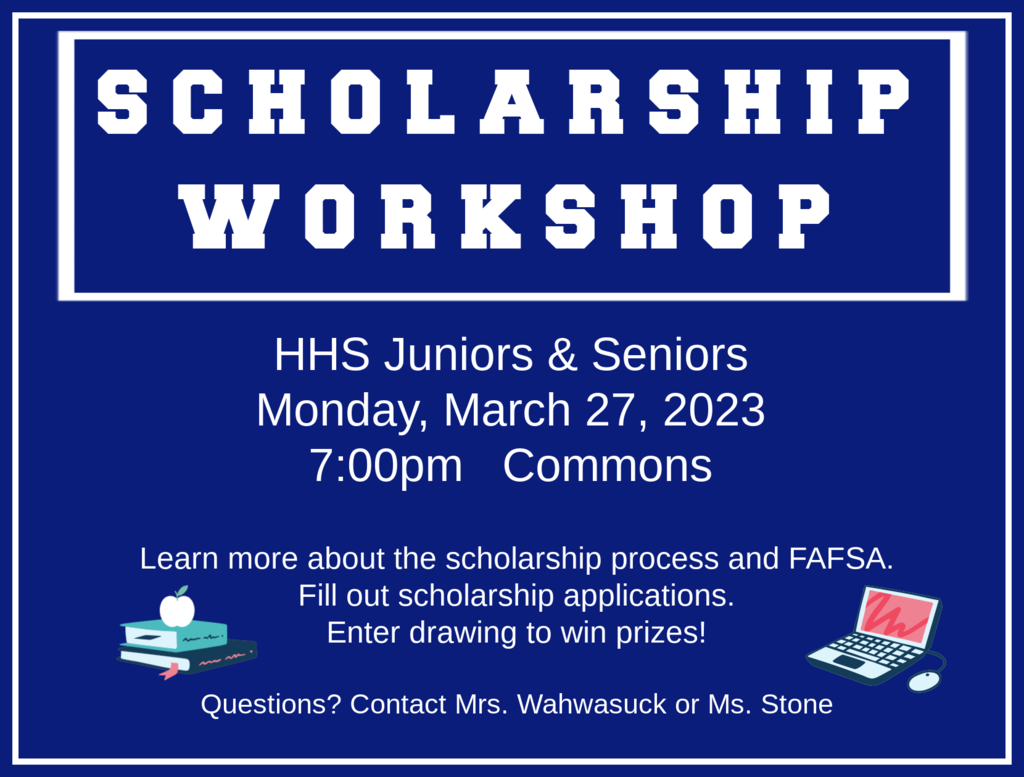 Today is the day for the mattress fundraiser for the sophomores and juniors. Please come out and support the classes by purchasing a new bed frame, mattresses, pillows, and sheets. We are in the High School Commons from 10-5. The mattresses will be on display.

HHS Baseball/Softball: Due to the weather today, there will be no Baseball or Softball Practice today 3-16-23.

Congratulations Victoria Jelks! She won state champion at the Kansas Poetry Out Loud competition on Saturday, March 11. She travels to Washington, D.C. in May to compete at nationals.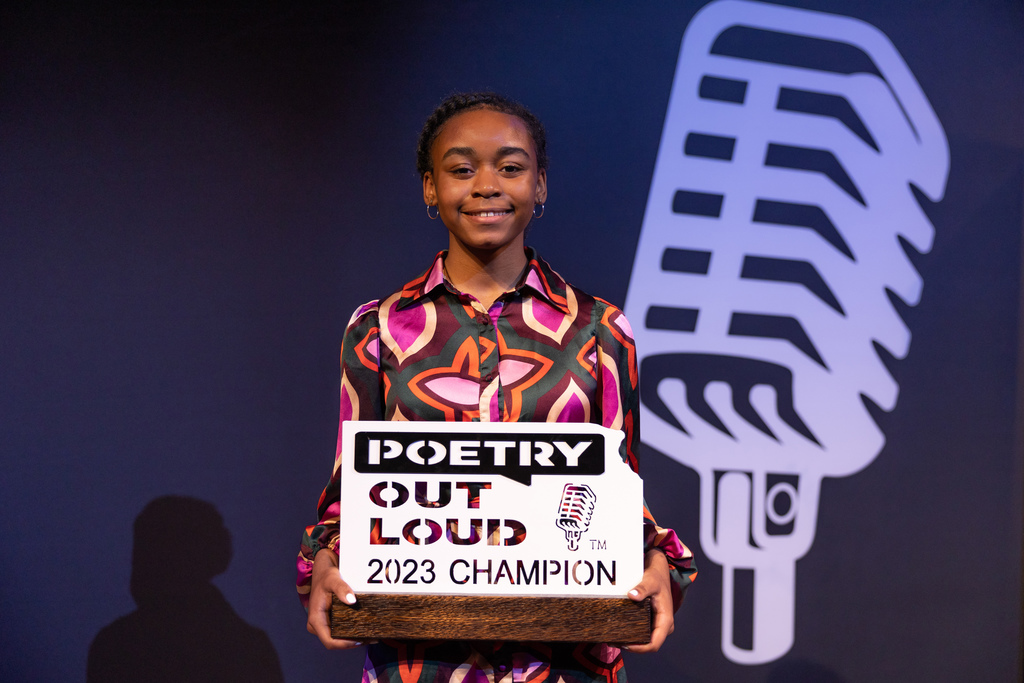 Horton Harmony has had a BUSY week! They started on Monday with the NEK League Music Festival at Oskaloosa where they were able to perform and work with judges in preparation for our upcoming festivals. They then worked their tails off with this new advice for 3 days of rehearsals. On Friday, they had the honor of performing in our community for a local group. Many students participated in the Talent Show that evening as well. We capped our week off this Saturday by being selected to perform The National Anthem at the 2A State Basketball Championship located at Kansas State University's Bramlage Coliseum! Their director, Ms. Victoria McManus, is incredibly proud of these students and the phenomenal work they have put into preparing for these performances. She loves and appreciates each and every one of these kids and is extremely excited to see how much further we will grow!

It's Spring Break, Chargers! Have a great break -- stay safe and we will see you in a week!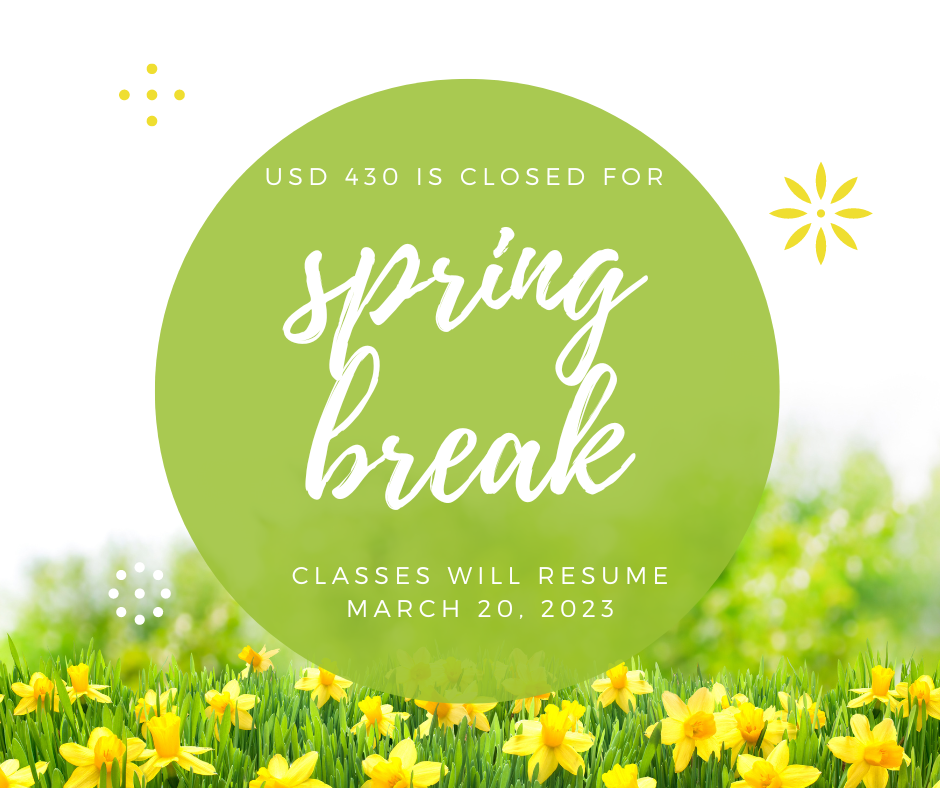 Congratulations, Chargers!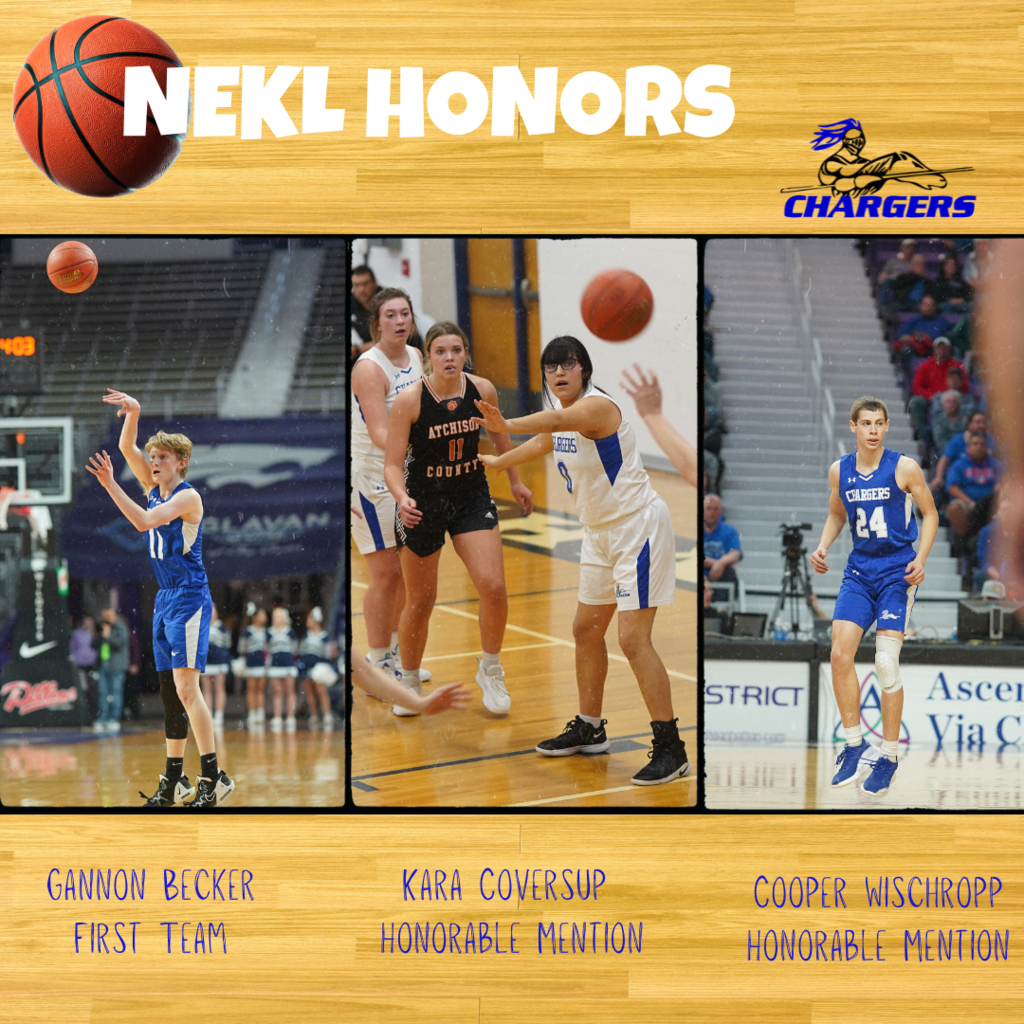 Former USD 430 teacher, Wanda Stoltenberg, visited the 6th graders today. She shared videos, pictures, and artifacts from her recent trip to Morocco. The students enjoyed learning about Moroccan culture and trying some traditional foods--couscous and mint tea. Thank you, Wanda!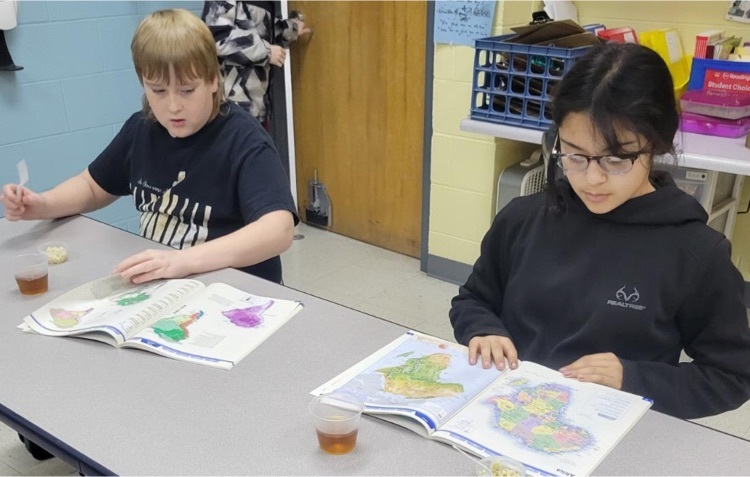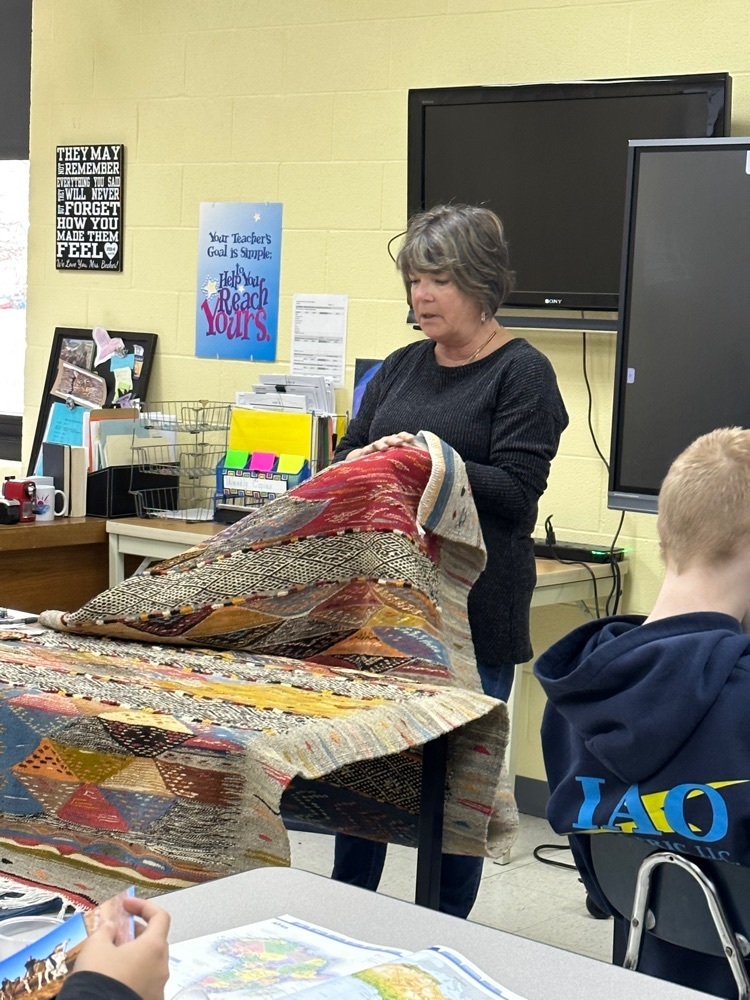 We had a large group of 5th and 6th grade students qualify for the HONOR party! Great job!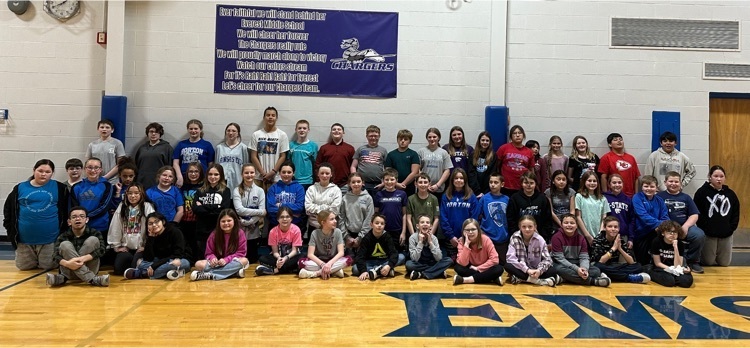 HHS Baseball & Softball: Baseball & Softball Parent Meeting Monday, March 20 @ 6:30pm in the HS Auditorium. Thank you.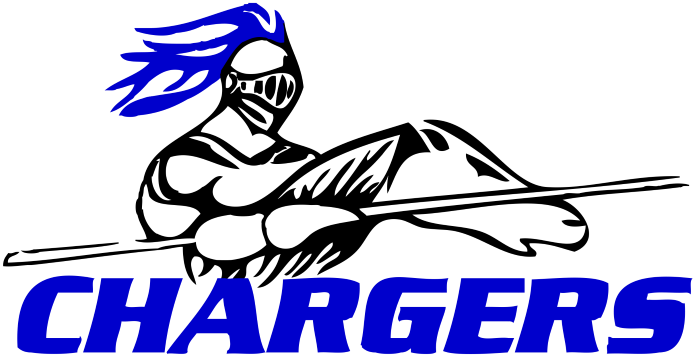 How would you like an evening of entertainment and a meal provided my Mrs. Campbell's culinary classes? The HHS Forensics team is in need of judges for the home meet on March 21. There will be a judges training session at 3:30 in Mrs. Campbell's room. The tournament starts at 4 p.m. You do not have to have experience to judge. We are hosting 17 schools. The team needs 30 judges for finals alone more than that for the preliminary rounds. If you can help, please email
busha@usd430.org
.

The HHS Charger Band rocked at the 2A Boys Tournament Wednesday night! They had an awesome trip and played well. It was great to play in an environment such as Bramlage. Thanks to USD430 for a meal at Pizza Ranch and making all of the transportation arrangements. Also thank you to the Charger Fans for your positive comments about the student's performance quality this BB season. They are a special group of students with amazing musical talent!! Very, very, special thanks to Dennis and Jackie Wenger for purchasing Band Shirts for the HHS band. They looked awesome!!! The process was started as soon as the boys won on Saturday night and the shirts were delivered (Thank You Christie Woods) on Tuesday afternoon.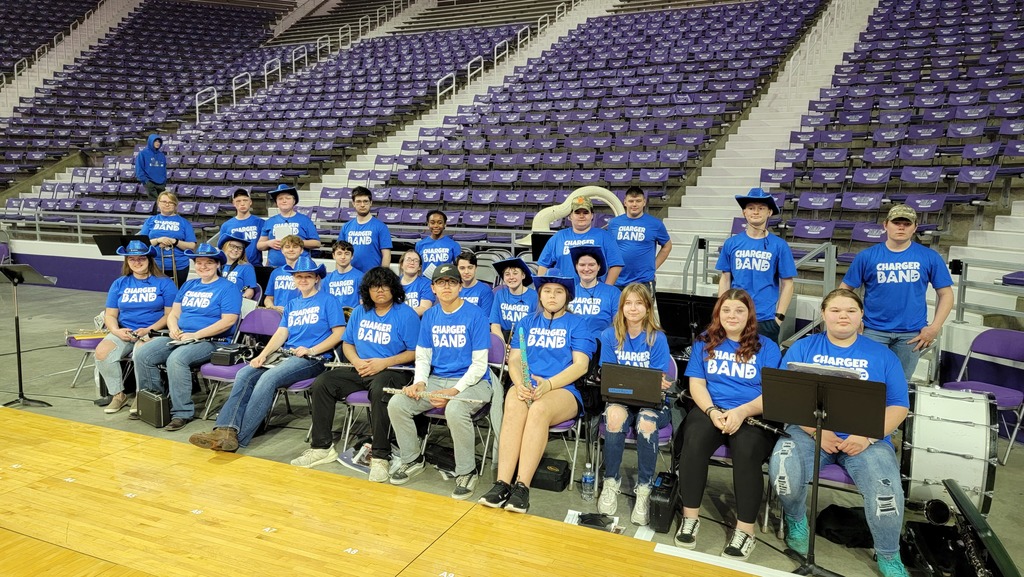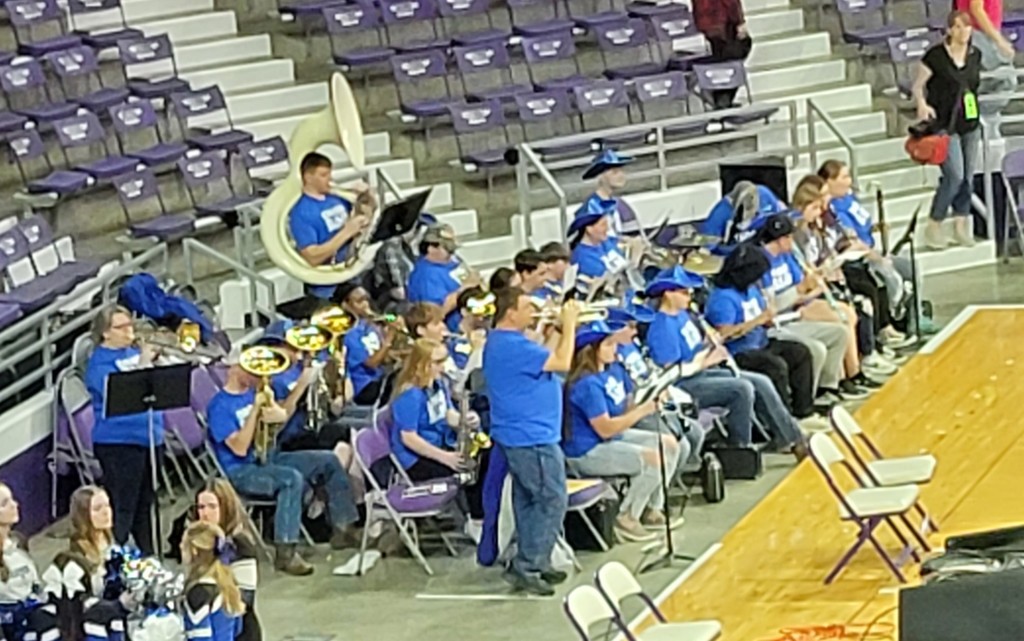 If you or someone you know is looking to replace a bed, now is the time! Horton Sophomore & Junior Class is excited to announce they will be hosting a one-day Mattress Fundraiser on Saturday, March 18th, from 10am to 5pm in the High School. There will be 25+ different styles of beds on display for customers to try. The beds are new, brand name, made to order, available in all sizes, and cost up to 50% less than suggested retail. In addition to beds, there will also be premium pillows, luxury sheets, and even adjustable power bases!

We have tremendous fans who came to Manhattan and are ready for a Charger victory! Good Luck boys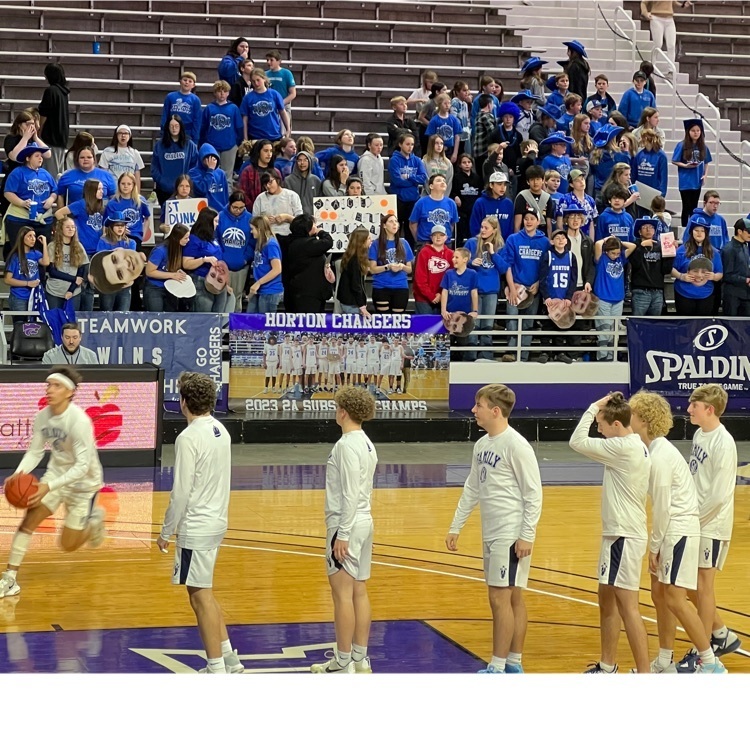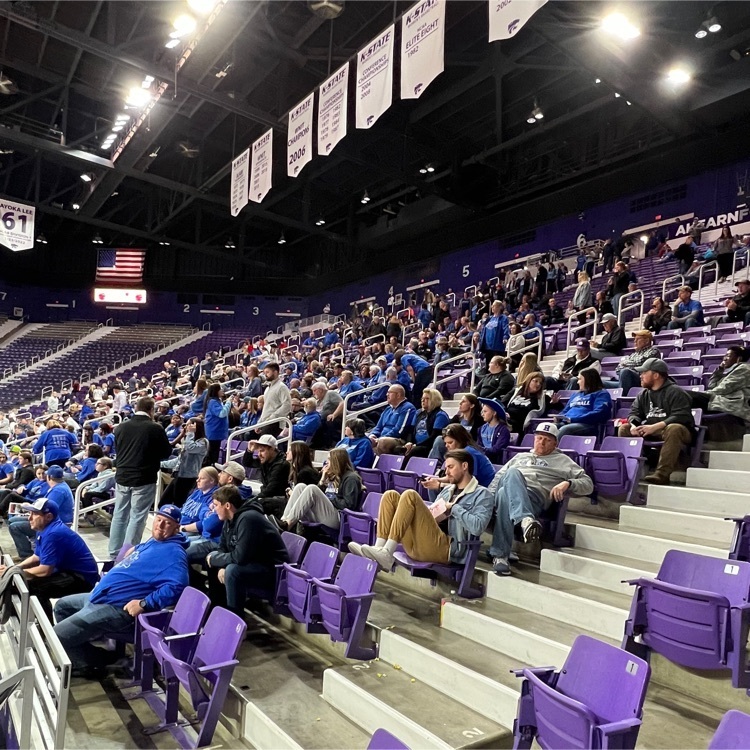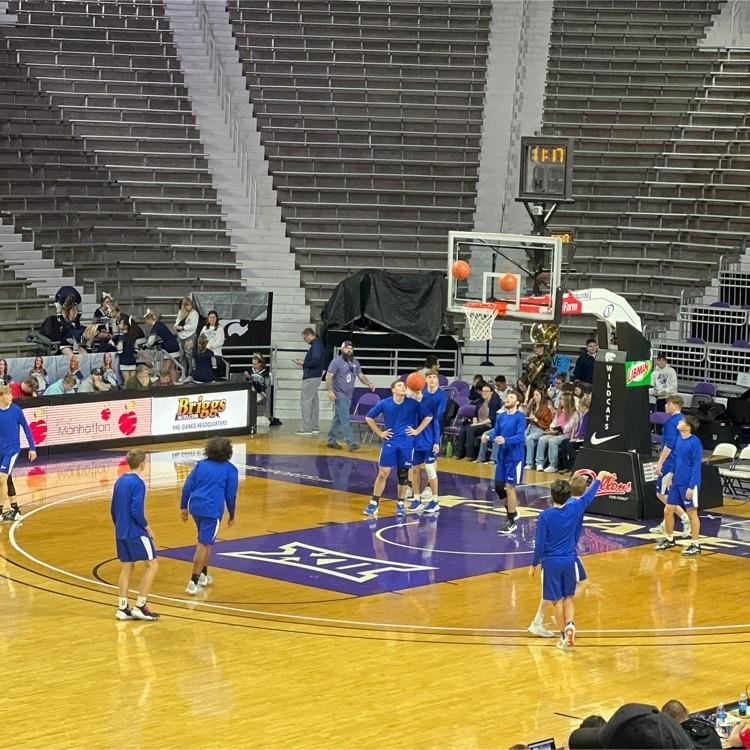 Thanks to GNBank for sponsoring the basketball team's meal today. The boys enjoyed some team time while eating at the Pizza Ranch. Go Chargers!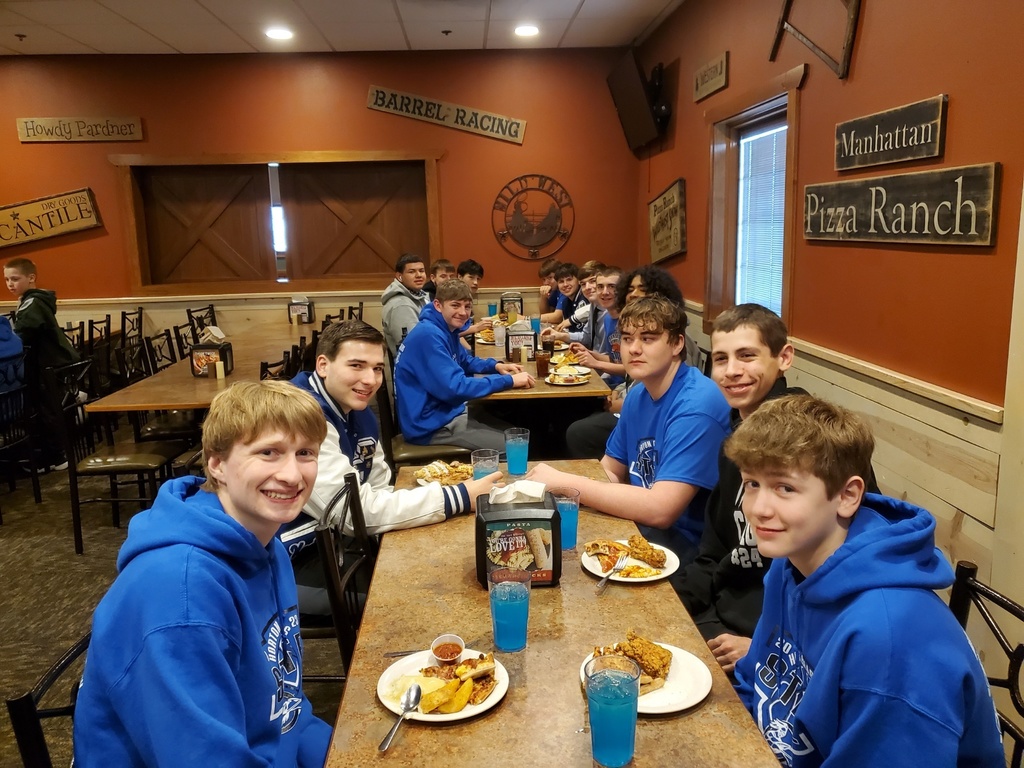 Congratulations to EMS Staff Member of the Month - Linda Barnhill. Her nominations say it all!